Dames beenarm haarverwijderaar effectief
Over het product
Nieuw ontworpen haarverwijderende spons voor zowel vrouwen als mannen, verwijder uw ongewenst been en arm haar effectief en soepel, zodat u meer zelfvertrouwen krijgt in de zomer van 2018!
Groene kant kan worden gebruikt voor het verwijderen van huidgeilheid en het herstellen van de glans van de huid; Roze zijde kan worden gebruikt voor het verwijderen van uw ongewenste been- en armhaar. Dubbele zijden kunnen een zacht gevoel garanderen bij het verwijderen van uw ongewenste haar of huidgeilheid.
In de douche of het bad de spons nat maken en ongewenst haar wrijven, zeer gemakkelijk en gemakkelijk.
Gemaakt van premium spons, licht van gewicht en heeft een zeer zacht aanvoelend gevoel, verwijder het been en armhaar van je huid heel zacht, zonder pijn.
2 stuks pijnloos epileermiddel ontharingssponsje, elk sponskussen heeft twee kanten, één in roze en één in blauw; Afmeting spons: 5 * 5 * 2 cm (1,96 * 1,96 * 0,78 inch), juiste maat voor gebruik.
Opmerkingen:
Gelieve in een cirkel te wrijven.
Houd de huid en de spons voor gebruik droog.
Gebruik het niet tijdens douche of bad.
Plak het alstublieft niet met kracht op de huid, wrijf niet in een rechte lijn of roteer niet in een grote cirkel om de ontharingssnelheid te beïnvloeden.
Pas de hoek tijdens het gebruik goed aan om het haar gemakkelijk te verwijderen.
Het wordt aanbevolen om lotion of crème te gebruiken om de huid na gebruik te verlichten.
Vanwege het verschil tussen verschillende monitoren, komen de afbeeldingen mogelijk niet overeen met de werkelijke kleur van het item.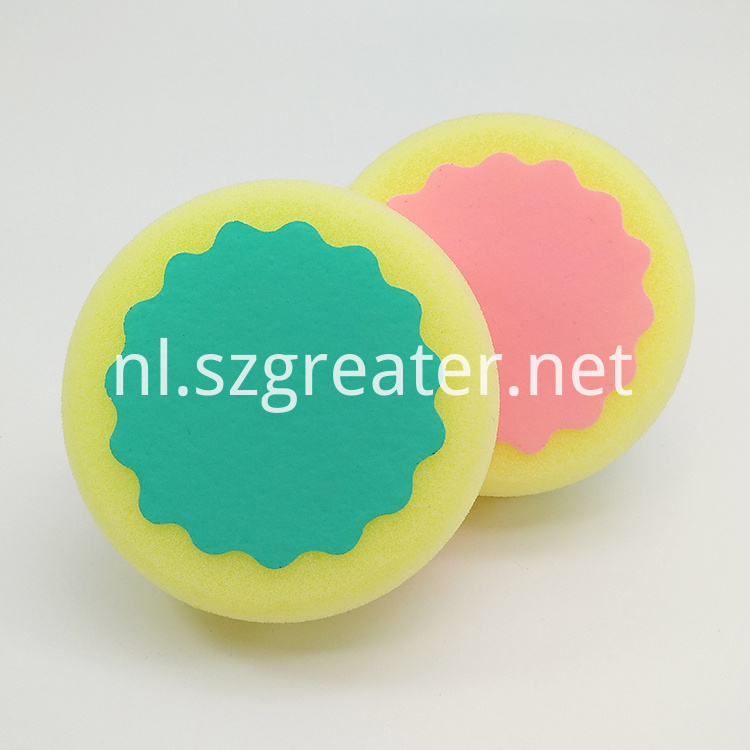 Product Categorie : Sponsproduct